Landing Page Looping Photos Feature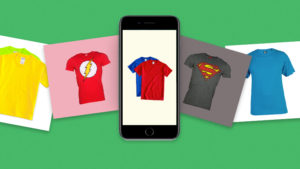 Web design is one of the most important aspects of your online presence. Help your Landing Page and brand stand out with our Looping Photos design upgrade!
Have you ever noticed those rotating images on Amazon's homepage during your (daily, weekly, monthly – we're not judging) online shopping binge? Those are looping photos, also referred to as auto-rotating carousels. As the giant of marketplaces, Amazon knows exactly how to effectively grab a visitor's attention and retain high user engagement. Amazon's not the only marketplace that uses them either, they are incredibly popular across the Internet.
Looping Photos are great for all marketplace types! Showcase unique items sold on your product marketplace, feature action shots of your service providers to highlight the services your marketplace offers, or simply upload images that spotlight your brand. However you use it, the added design element will give your Landing Page that extra flare!
Setup is handled by the marketplace admin via their Admin Panel. They will determine the number of seconds in between each image rotation as well as the number of rotating images. For a one-time fee of $150, our Landing Page Looping Photos design upgrade will make your landing page sparkle!
Check out how it works in the video below (Click here if the video is not loading):
Just send us an email at hello@mpb.blesswebsites.com and let us know that you want to add it to your marketplace. Click here to check out some of the other awesome upgrades and features!