All Templates
Rental Marketplace
With this template, you can create a customized online marketplace that showcase rentals for easy and seamless booking.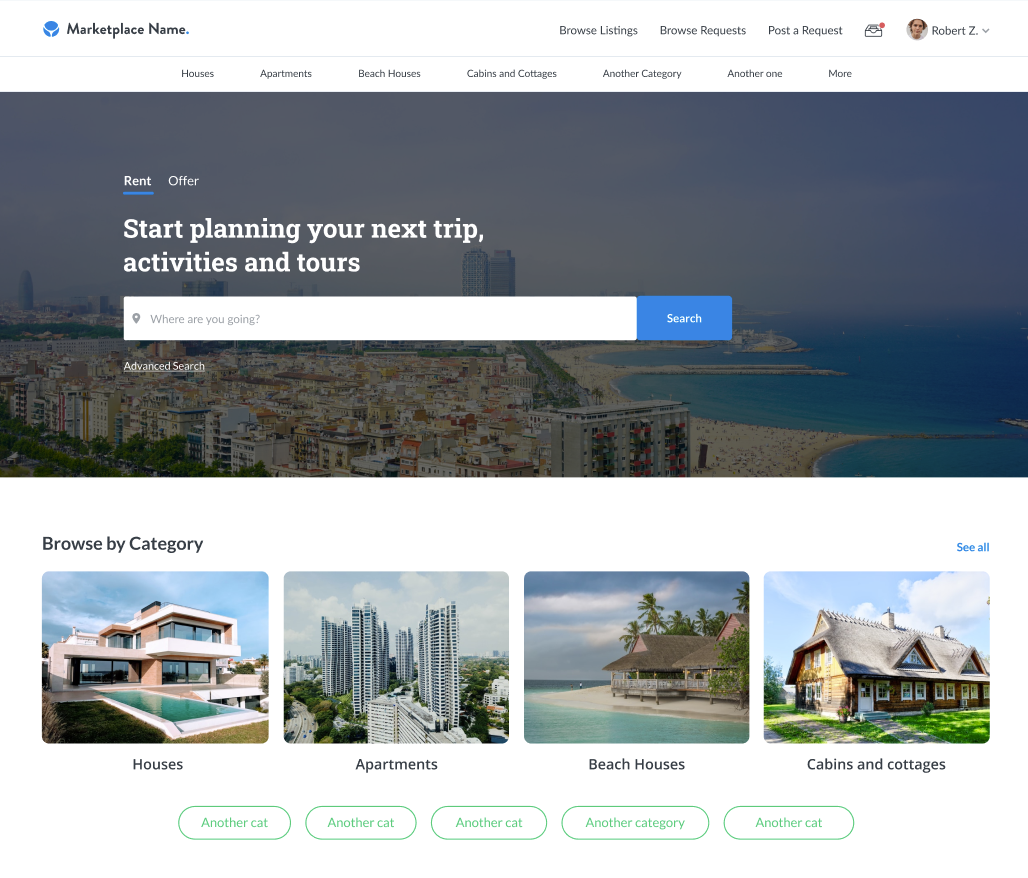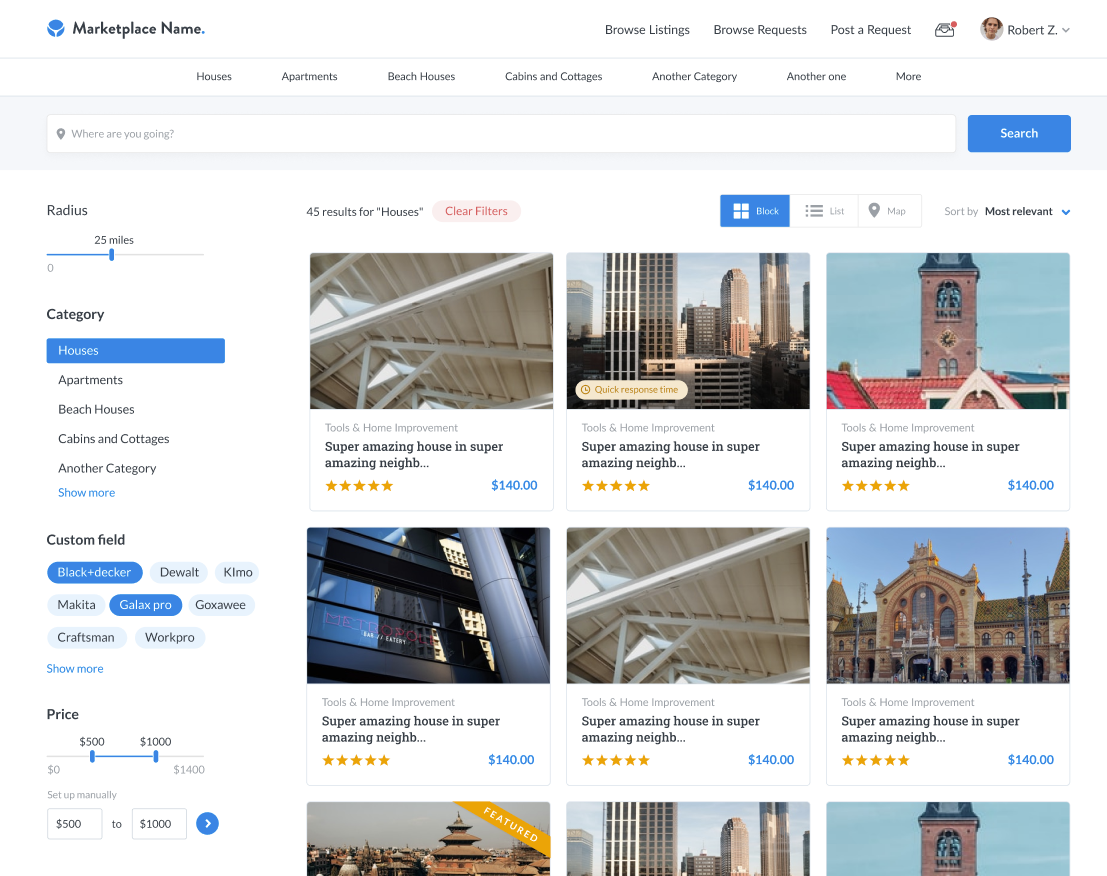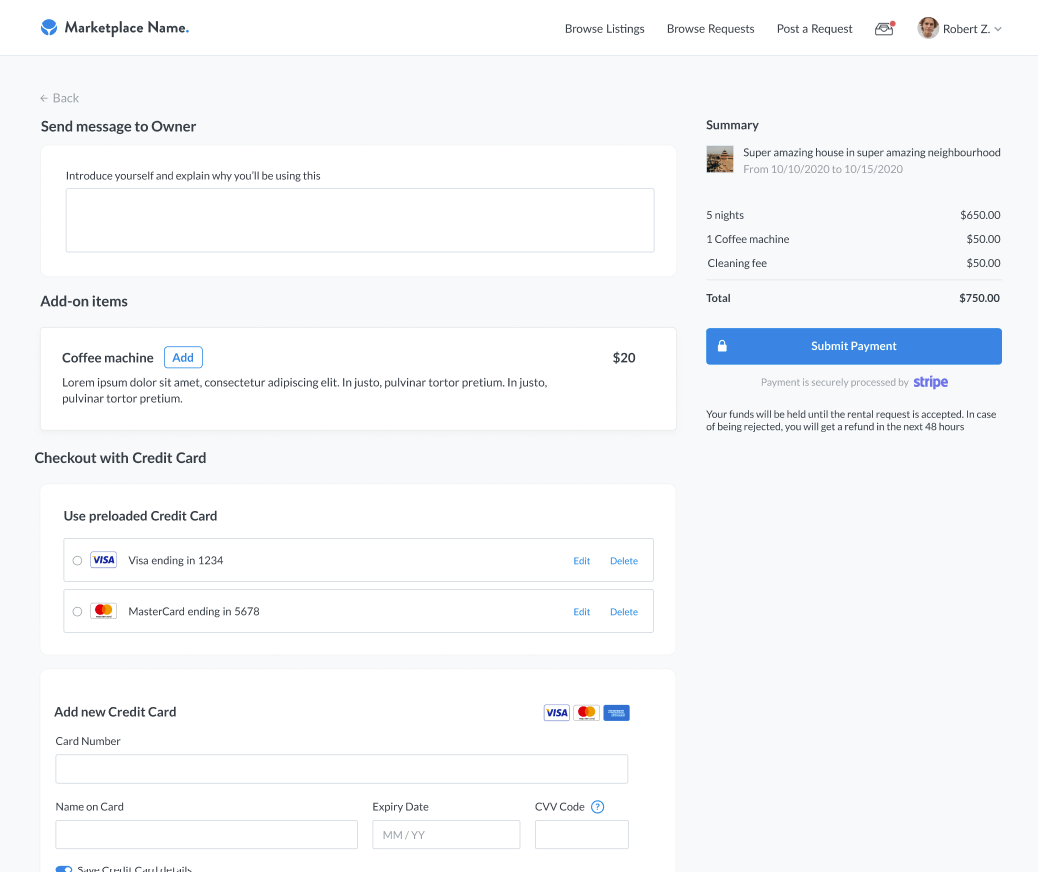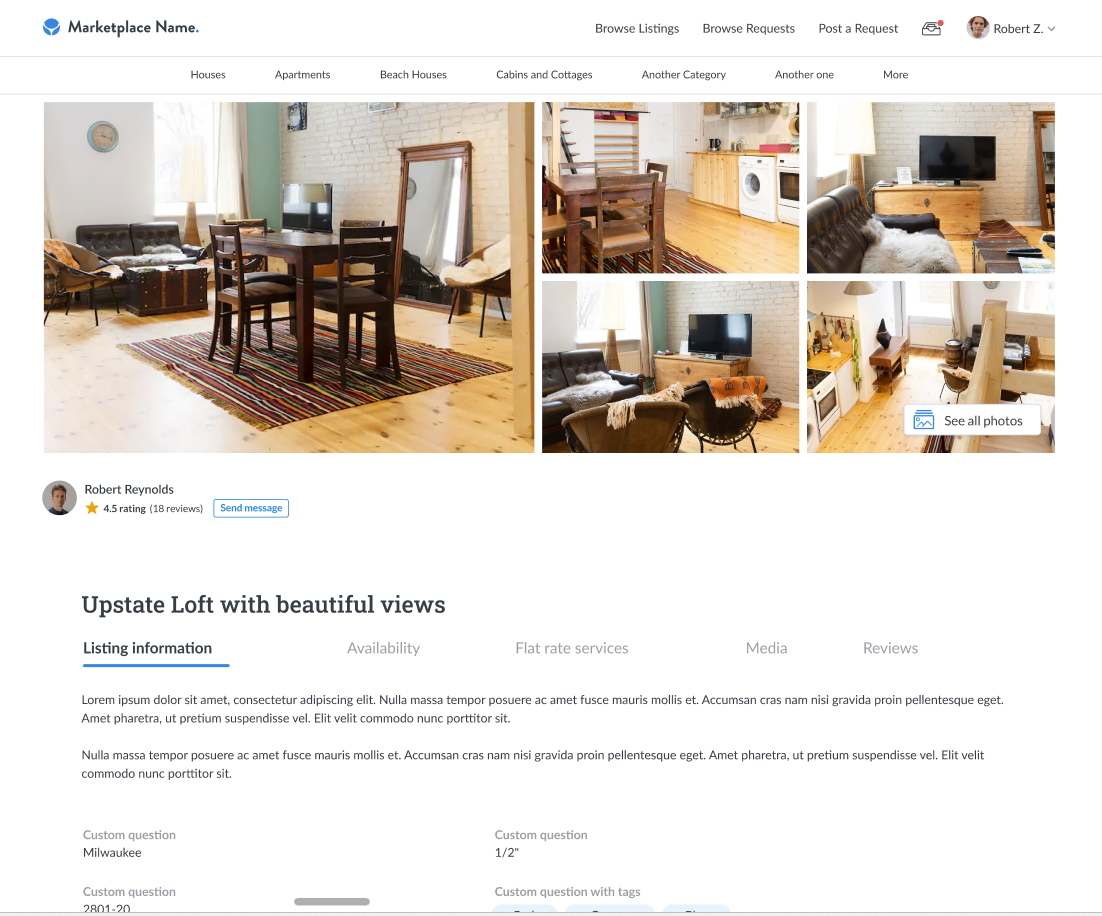 Marketplaces like this
Party Rentals
Event Planning
Peer-to-Peer Rentals
Business-to-Consumer Rentals
Many More…
What's included
Compare plans and features that match your business needs.
MMB Recommends
Launch
Match your consumers to businesses and individuals easily.
Start free trial
Location-based Search
Service/Space Listings
Cleaning Fee Capability
Add on items for purchase
Hourly and Multi-hour Rentals
Booking & Scheduling
Editable Landing Page Templates
Payment Processing
Advanced search & filter funtion
Reviews & Ratings
Email Notifications & Reminders
In-app Communication
Cancellation & Refund Policies
Calendar Management
Mobile Accessibility
Verification and Trust Factors
List, Match, Transact
White-labeled user experience
Visual Editor
Technical Maintenance / updates
Unlimited site visits
Unlimited users
Use your own email
Yearly hosting
Unlimited Transactions
Custom Domain
Multi-time zone support
Booking Fee
Monthly Booking Option
SMS/WhatsApp Notifications
Live Calendar Feed
Recurring Bookings
Featured Rentals/Events
Subscriptions for providers
Sponsored Ads
Remarketing email integration
Separate user sign up
Additional questions upon sign up
Buyer / Provider verification
Admin approval per listing
Additional questions upon sign up
Booking checkout questions
A la carte features
Ask about AI integrations
Use your own developers
Access to marketplace experts
Premium Support
Marketplace strategy sessions
Billed monthly
Billed yearly
MMB Recommends

Launch
Match your consumers to businesses and individuals easily.
$104/month
$179/month