Top 9 Local Online Marketplaces For Selling Stuff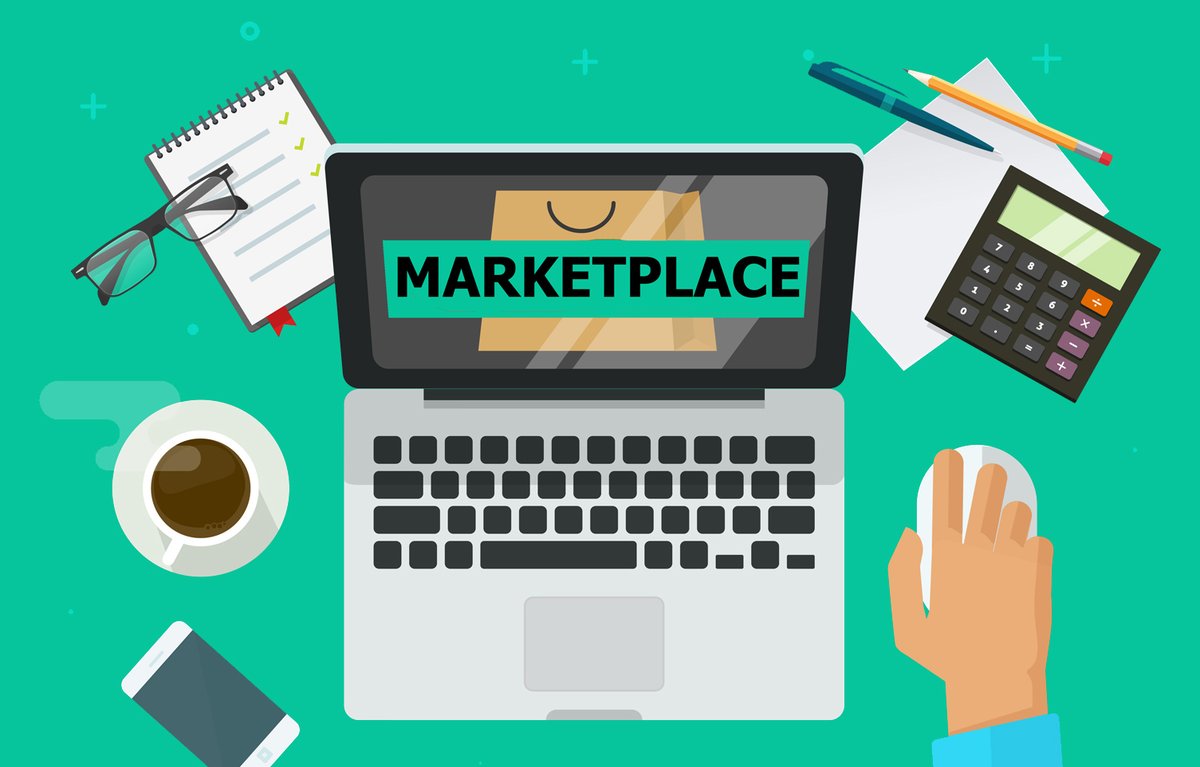 Local online marketplaces offer a great way to sell items and make some money. They provide a marketplace platform for buyers and sellers to connect directly without needing a traditional retail store or a middle man business. Below, we've listed the nine best local online marketplaces anyone can use to buy and sell items.
1. Carousell
One of Carousell's main goals is to make the selling process as simple as possible. Take a picture of your item, upload it, and enter the listing information. Using your iPhone or Android device, you can easily create listings while on the go.
There are several benefits to using the Carousell app:
It's totally free: There are no listing or commission fees.

You can directly talk with any potential purchasers using the chat feature.

Special Interest Groups: There are several special interest groups to choose from, and you can publish listings in as many as you want.

Social Media Integration: You can share listings on social media right away.
2. Craigslist
As far as local online selling goes, Craigslist remains the most popular name. You can list your stuff for free and connect with local buyers. Also, you may not know that Craigslist has an approved third-party app called CPlus.
Sellers can use the CPlus app to:
Add new listings

Save postings

Renew, edit, and repost your ads

Add notes

Receive notifications on your device.
Unfortunately, Craigslist has a bad reputation for scammers. For this reason, you must be cautious. Consider using a temporary cell phone number for your listings. In this way, you're less likely to receive spammy sales calls. 
3. eBay
If you're familiar with eBay, you may not realize that you can specify "local pickup only" when making a purchase. Create your listing by selecting "No shipping, local pickup only" in the shipping choices.
There are numerous advantages to buying and selling on eBay. One of the major advantages is that payments can be collected using PayPal.
The fees, on the other hand, are a disadvantage:
Listing Fee: There is a $0.35 fee if you list more than 200 products.

Final Value Fees: Depending on the item category, this can be anywhere from 2% to 12%.

PayPal Fees: It will cost you 2.9 percent extra $0.30 if you choose this safe payment method. 
On the Internet, you can create your own listings. The app is available for iPhone and Android devices as well. 
4. Poshmark
Another local online marketplace site that sells gently worn women's apparel and accessories is Poshmark. Thousands of merchants use the website's online marketplace to curate looks to sell. Poshmark sells a variety of designer and high-end labels and familiar names like Forever21, H&M, and Old Navy.
Poshmark could be an excellent alternative if you want to make money online by selling your clothes. You snap images of your stuff, write descriptions, and post when you join up for the fantastic app or website. When someone buys something from you, you ship it to them and get paid after it arrives. Poshmark gets a tiny part of the sale price, and the customer pays for shipping. You can choose to cash out or use your winnings to make purchases on the website.
5. Facebook Marketplace
When it comes to selling products, many people use Facebook Marketplace, especially when selling locally. If you choose, you may be able to have purchasers come to your home to pick up the items, allowing you to earn money without having to leave your home.
You may use your smartphone to post images of the products you're selling and use the messenger function to contact possible buyers. You and the buyer can agree on a payment method, such as receiving funds through a payment app or in cash.
6. Decluttr
Do you have unused DVDs or electronics cluttering your house? You could make money from those items! Decluttr specializes in helping people sell the "junk" accumulating in their homes. Whatever you are selling, whether locally or elsewhere in the world, this service can help you. A mobile device is necessary.
All you need to do to sell on Decluttr is scan the barcode of your items. After that, the app will tell you how much they are willing to pay for the item. This app eliminates listing fees or back-and-forth conversations with vendors. If you decide to sell any items, Decluttr will send you a prepaid box, and once they are shipped back, you'll be paid immediately. 
7. Flyp
Flyp is one of our favorite characters. The app makes it simple to sell your things, so you'll be able to declutter your wardrobe in no time.
The Flyp selling app matches you with a professional seller who is looking to sell your "lot" of clothes, shoes, or handbags. The Pro Seller will provide you with a price estimate as well as their commission rate; all you have to do now is choose your chosen seller, print a mailing label, and deliver it to them. You are paid as soon as they sell your goods, and you are covered by Flyp's protection policy.
This selling app stands out from the crowd. You won't have to bother about keeping track of listings, dealing with consumers, or mailing anything because everything is taken care of for you.
Flyp guarantees that Pro Sellers will sell anything you send them, but if your things don't sell, you have a few options. You can either have them donated in your name and mailed back to you for free (within 90 days) as a tax write-off, or you can cut the pricing and try to sell them for a smaller profit. Pros will often be able to purchase unsold things from you at a reduced price. Flyp is on your side no matter what you choose. Flyp will always be on your side, no matter what you decide.
If you have a reseller business, you can also join Flyp as a Pro Seller. What's great about becoming a Pro Seller is that you don't have to take any risks. You won't have to worry about any of the overhead fees or worries that consignment stores in brick-and-mortar locations have.
8. OfferUp
OfferUp is one of the fastest ways to sell something. It takes users 30 seconds or less to upload an item, according to the website. To begin, each user must create a complete profile, which takes only a few minutes to complete. Unlike Letgo, OfferUp allows you to have products mailed to you if you don't want to meet up with the sellers. Buyers are responsible for shipping costs. The OfferUp app is used for paying for items and receiving payments.
Things can be listed across the United States using this shipping function. Even though you can sell products locally, this nationwide functionality appeals to customers and sellers who do not reside in densely populated areas.
9.  Depop 
Depop describes itself as an "internet marketplace for the creative community. Users can purchase and sell second-hand products to their friends and family through the website and app." Many different items are for sale on the site, but they specialize in unique products like vintage tracksuits and stylish fanny packs.
If you want to sell second-hand apparel, Depop is a great option. Sellers can create shops on the platform and add photos and descriptions directly to the website. Whenever someone buys something from you, you print a mailing label and mail it to them. You can either receive your profits via PayPal or use them to purchase other things on the Internet.
The Bottom Line On Local Online Marketplaces

There are many options of local online marketplaces for buying and selling products, and the App Store and Google Play apps make the process much easier. When you sell stuff from your smartphone, you can immediately upload images of the products and start earning money. Get in touch with us if you are interested in creating your own marketplace.