Admin goals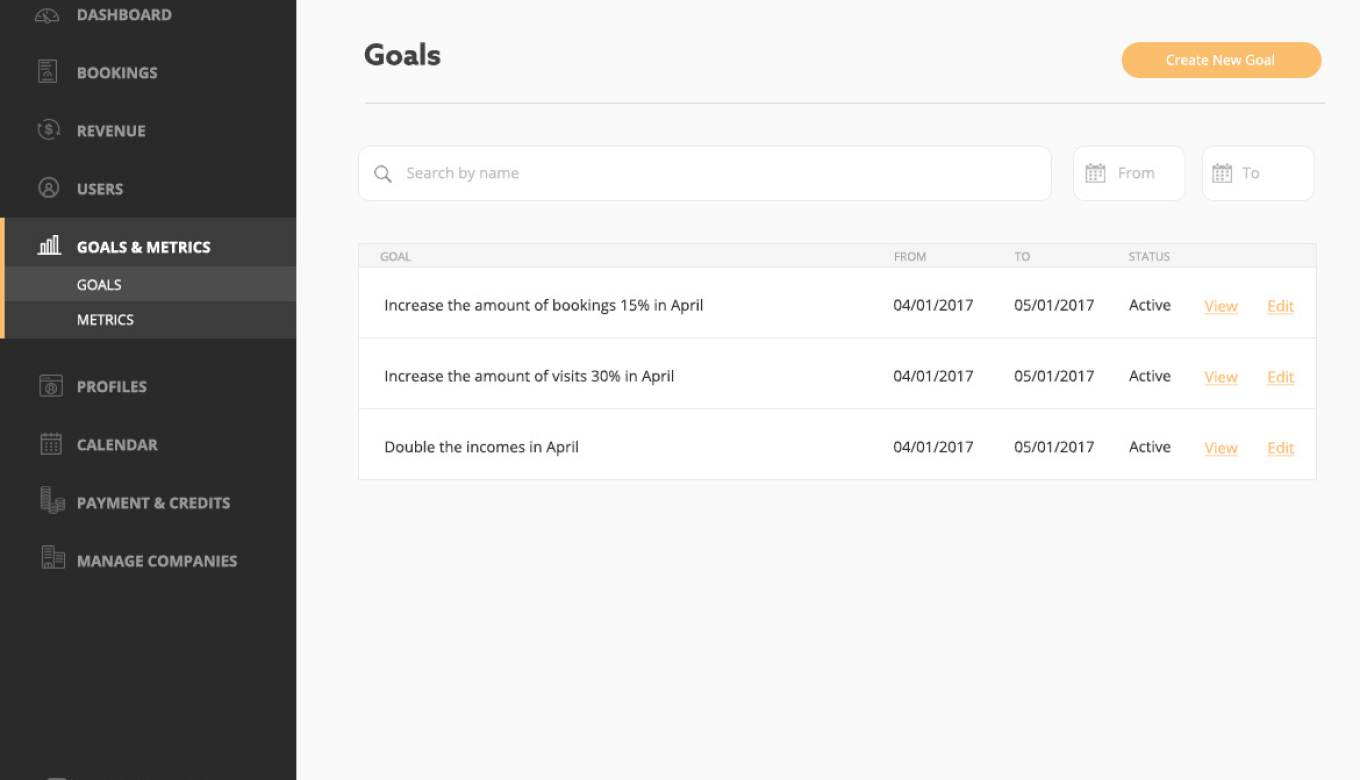 Key Performance Indicators, or KPIs, are a pertinent part of measuring the successes and failures of your marketplace. Set up specific goals to measure and track the health of your marketplace.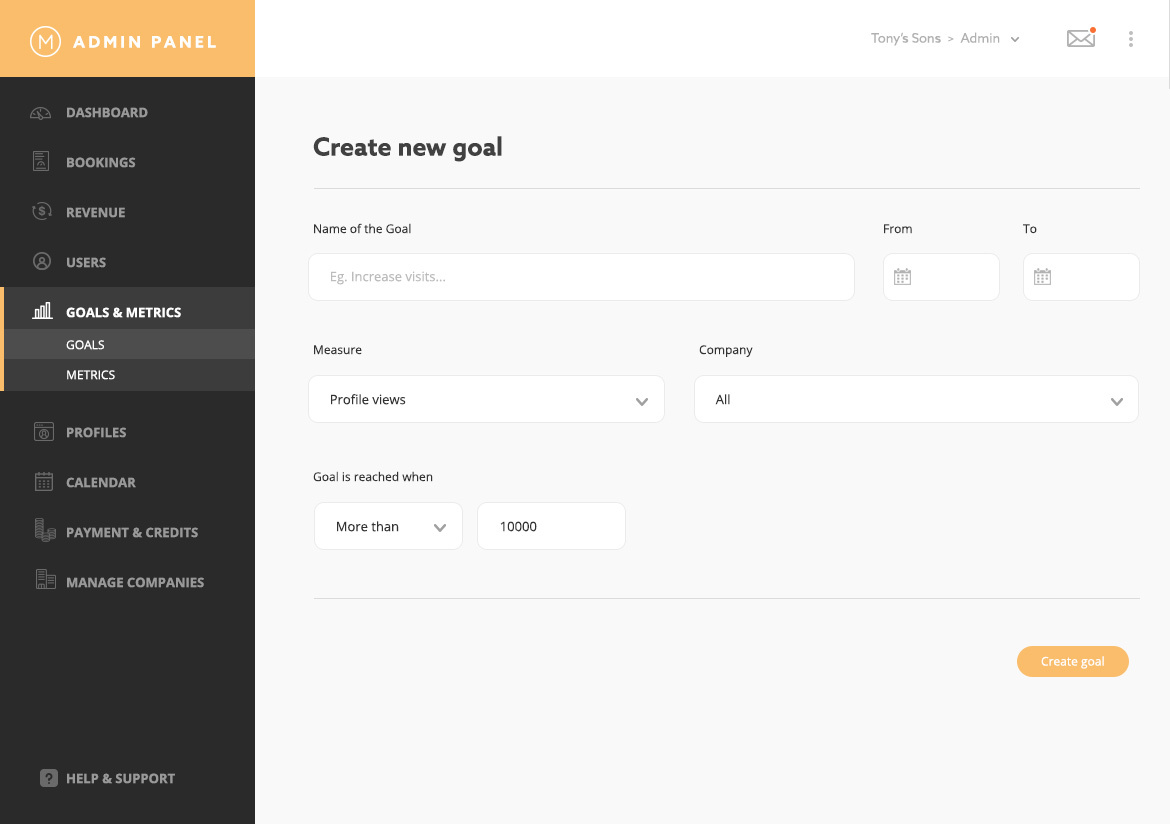 Each goal is added to the admin's Goals list.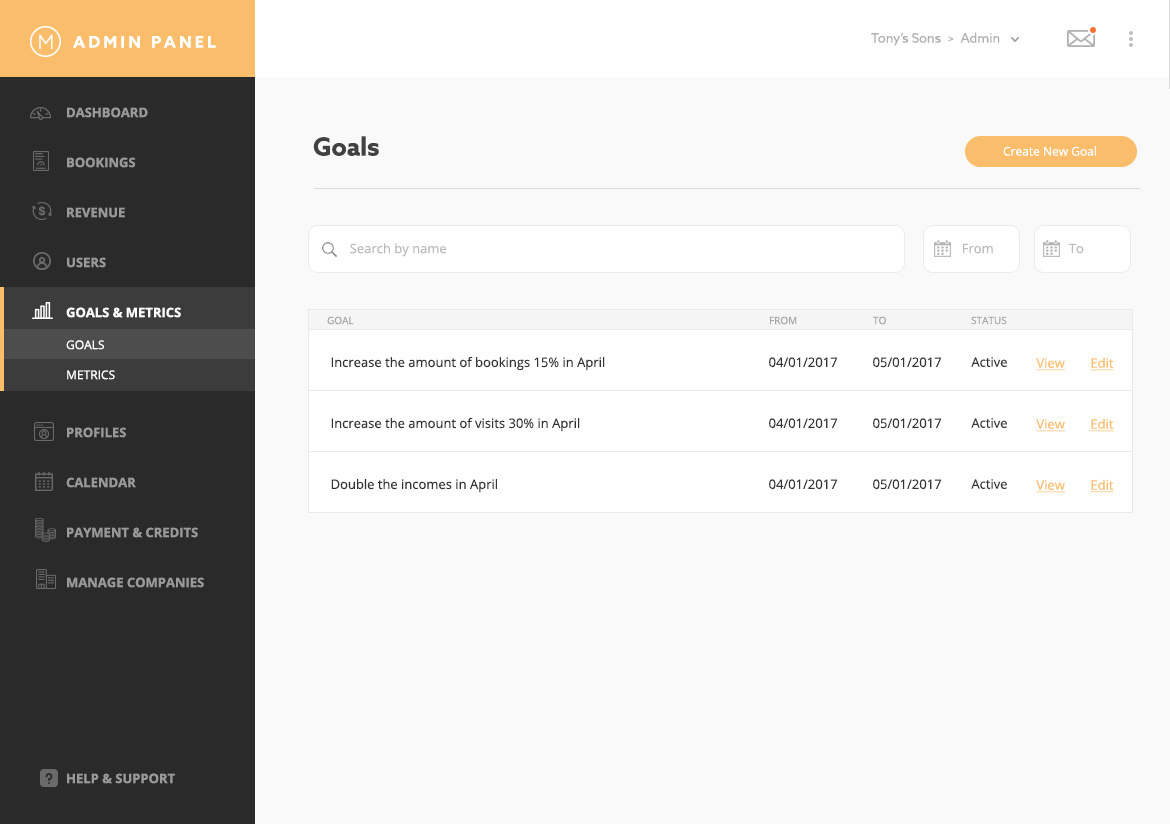 Goal progress is visually represented on a line graph making it easy to determine whether a goal will be met or not.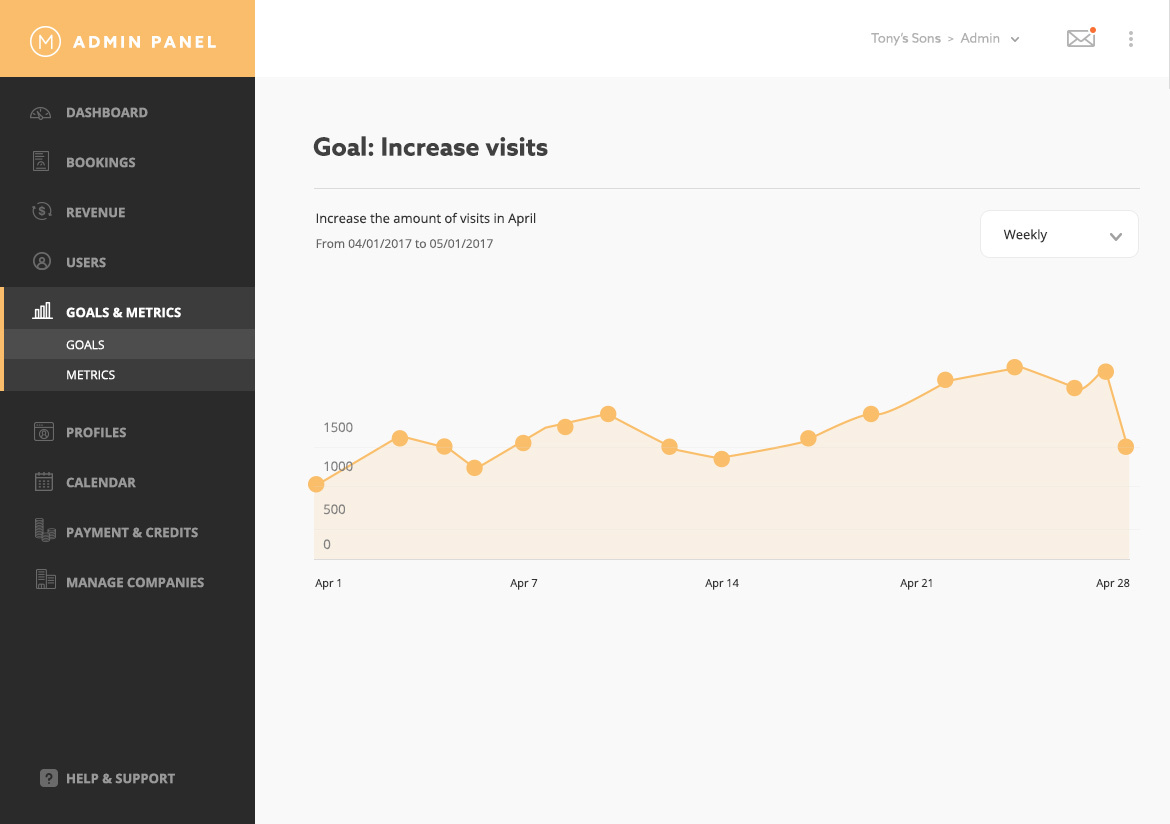 Admins can also view, filter and compare KPIs such as number of users, new sign ups, bookings and earnings.