Requests – new or existing listing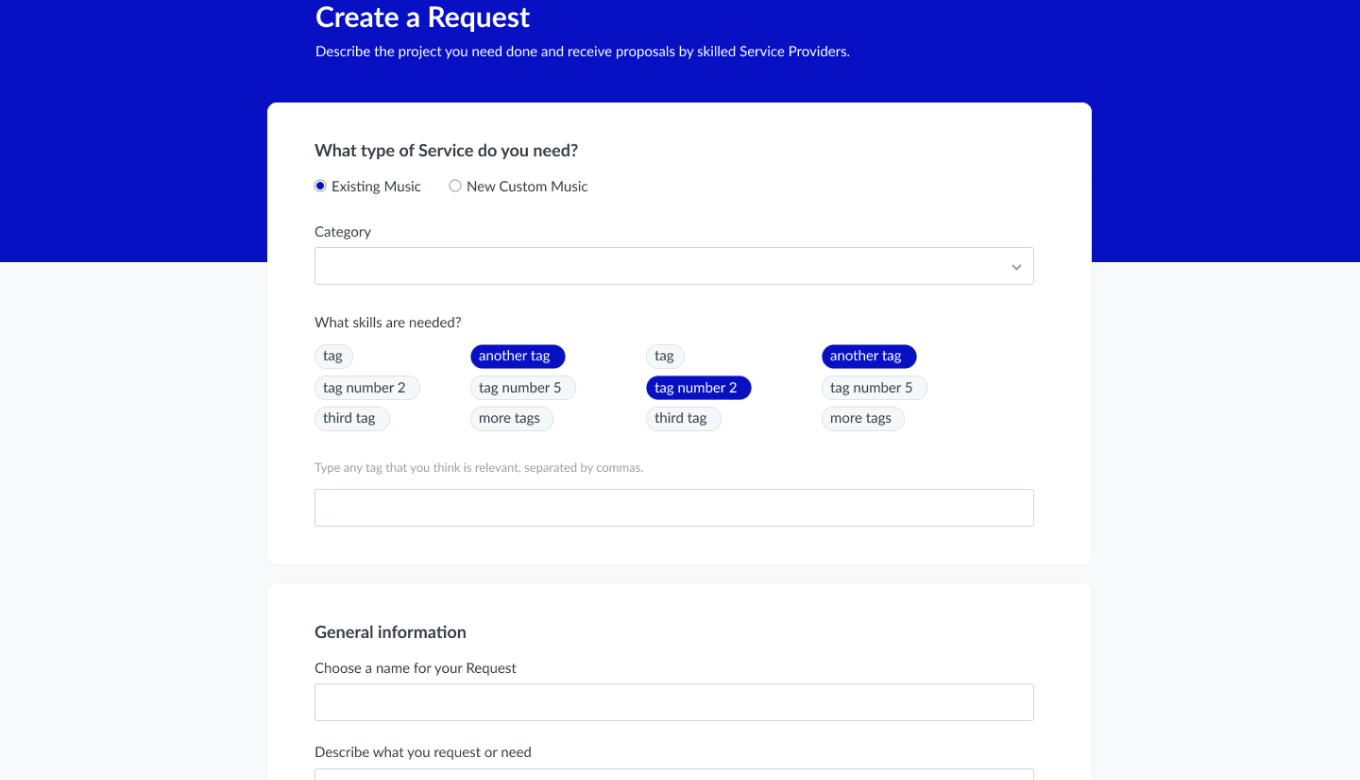 Users can define whether they are looking for an existing listing or a custom listing.
For example, on a marketplace where artists and producers sell music, a user can define if they are looking for existing music or if they are looking to collaborate, in which case they'd be looking for custom music.

Users will be able to see their requests separated by type.