Custom storefront profiles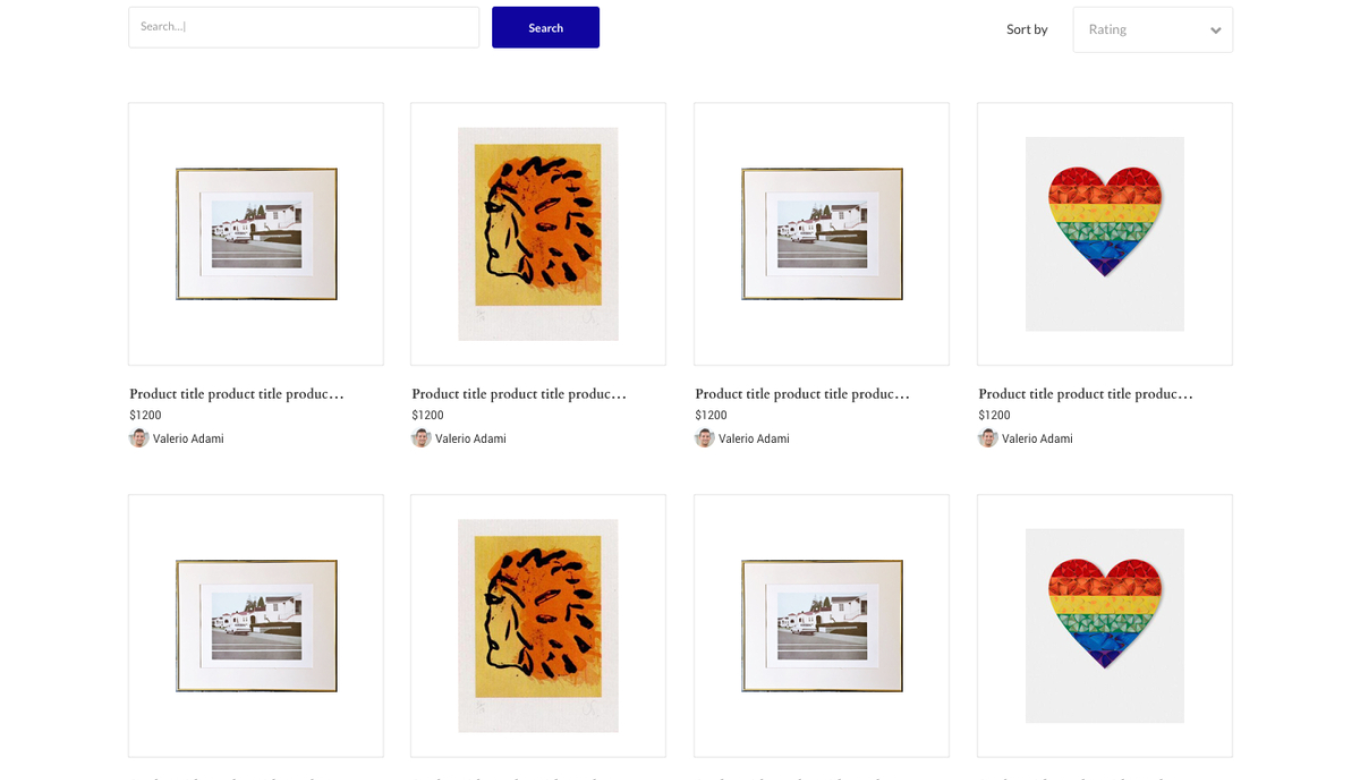 Help your vendors stand out with an eye catching custom designed storefront profile. Checkout some examples below!
Display vendor listings as if they were hanging in a virtual art gallery.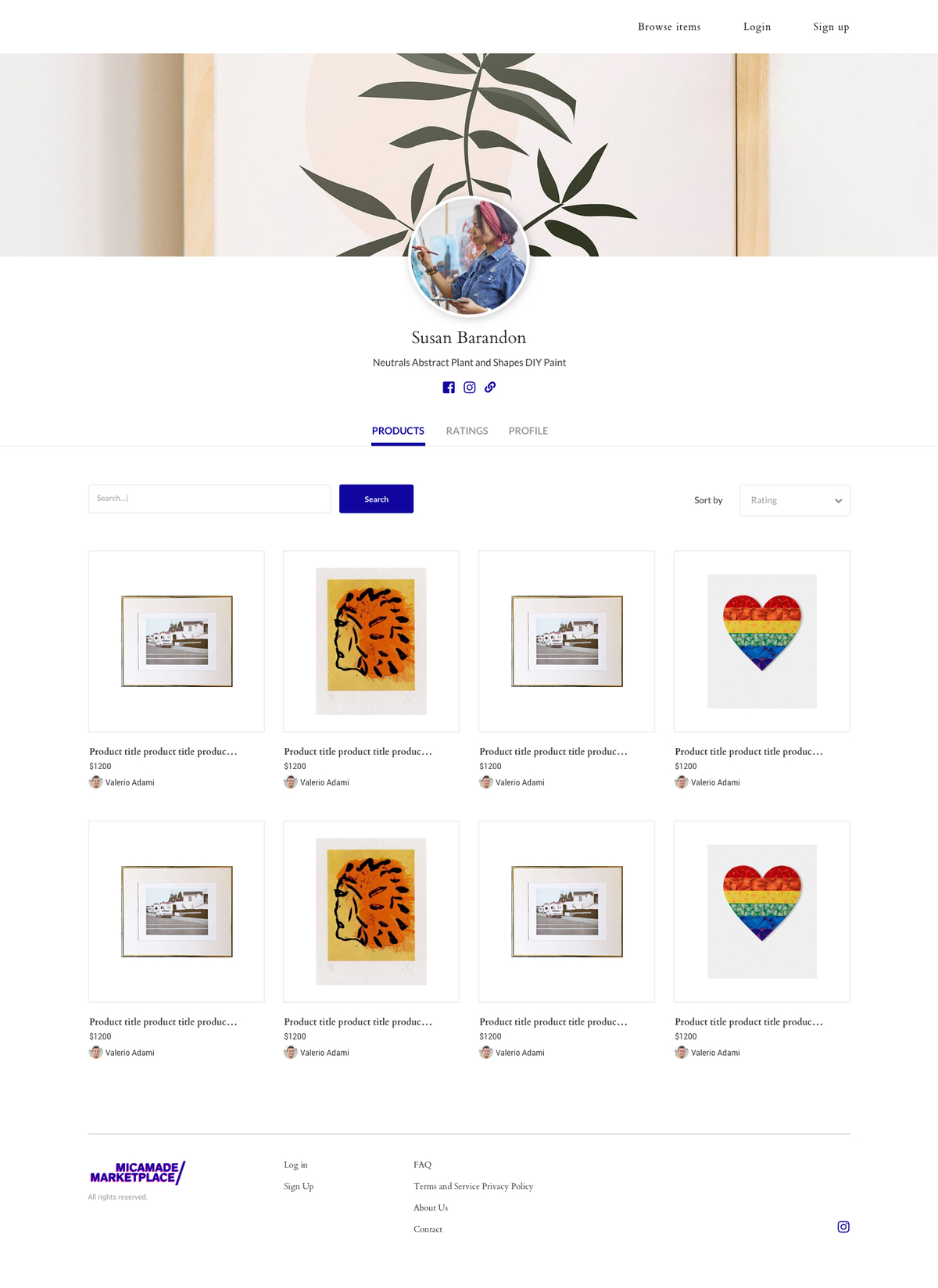 Include filters and CTA (call to action) buttons to elicit user interaction.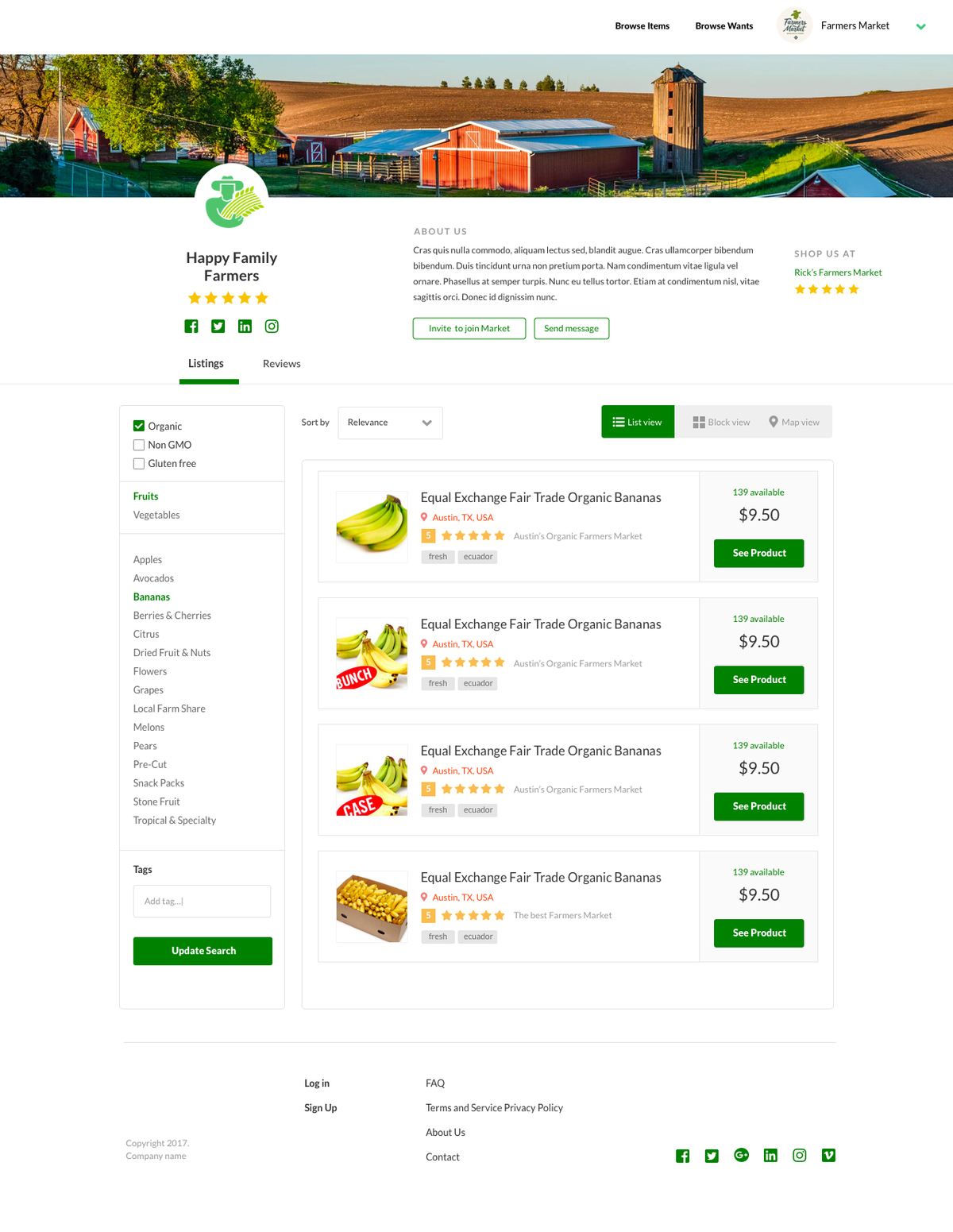 Add a keyword search bar or a vendor profile card to make it simple for potential buyers to find what they're looking for and get in contact with the shop owner.