Domain Names and SSL Certificates – What Are They?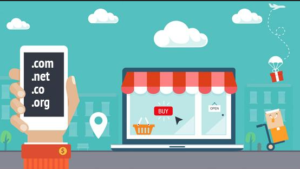 You no longer have to be a tech wiz in order to create a stunning marketplace website, that's why we're here! No matter what type of marketplace you're looking to build, one of your first steps will be registering your domain and obtaining an SSL Certificate. So what are domain names and SSL certificates?  If you're not familiar with these terms, you'll definitely want to keep reading.
What is a Domain Name?
You may have always thought that a domain name and a website are the same, and although they are closely connected, they are very different things.
You cannot have a website without a domain name because when used for a website, your domain name is what people type to search for your site. Domain names are also referred to as web addresses or URLs. So, mymarketplacebuilder.com is the domain used for My Marketplace Builder's website.
It's important to understand that purchasing or registering a domain does not automatically create a website, however it is necessary to register your domain in order to use it for a website. Aside from registering, in order to use your domain for a website you'll also need to have a website built and find a host for it so that it's visible on the web. This is where we come in as your marketplace builder. At MPB, we help you with both of those last pieces.
Where to Register Your Domain Name
Purchasing a domain name is relatively a simple process and anyone can buy one, however it may be challenging to find one that isn't already taken. To do so you'll need to visit a domain name registrar, key in the domain you want to buy, and pay a fee.
Below is a list with links to some great domain registration sites, but definitely do some research before making a final decision.
What is a SSL Certificate?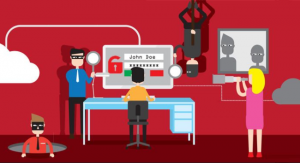 SSL (Secure Sockets Layer) is the backbone of secure Internet and protects sensitive information as it travels across the world's computer networks. It is essential to protect your website by providing privacy, security, and data integrity for both your website and your users' personal information.
An SSL certificate is a digital certificate that binds together your domain name, company name, and location. It also creates a secure link between your website and a visitor's browser. It encrypts sensitive information so that only the intended recipient can understand it. Encryption is the process of scrambling information or data into a secret code before it's sent out over the Internet, which makes it unreadable to everyone, except the intended recipient.
Why are SSL Certificates Important for Marketplace Websites?
An SSL Certificate is especially important for marketplace websites because it keeps your users' credit card information, usernames, passwords, and other sensitive information safe from hackers. A secure website's URL will begin with "https" and is considered an HTTPS website. It will have also have a lock icon next to the website name in the address bar.
Multiple studies have found a slight correlation between HTTPS websites and higher search rankings, which positively impact your website's SEO.
Purchasing an SSL Certificate
There are different SSL certificates that come at various prices. It's important to do your research and check the reputation of the company, price of the certificate, and other features to make sure you're getting a good deal.
Many domain registrars like GoDaddy, NameCheap, and HostGator offer affordable options, but below is a list with links to other companies that offer SSL Certificates.
Hopefully, this helps answer all your SSL certificate questions. If you have any further on this topic feel free to read up on the Wikipedia page here.