Landing Page Explainer Video Feature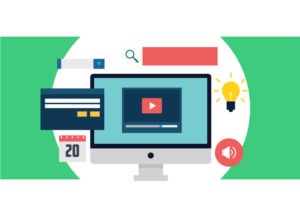 Let's explain the importance of explainer videos, and how adding an explainer video can benefit your marketplace.
Your landing page is the very first impression visitors will experience when visiting your marketplace and videos are an easy way to provide content and engage them right away! This feature allows you to add a video right on your landing page. Instead of just reading about your marketplace, the video actually shows your visitors what your brand is all about.
Google grades your site's relevance in several ways. One strong metric they use is the time visitors spend on your site. The more engaged a visitor is, the longer they'll spend on your site. This also increases the chances of them converting as a user meaning higher conversion rates for you!
Your marketplace can benefit greatly from our explainer video feature. Setup is easy and only requires you to copy and paste a YouTube URL within the Explainer Video fields in your Admin Panel. Title and description fields are also included. Check it out for yourself in the video below (Click here if the video is not loading):
If you want to find out more about our explainer video feature, or some of our more popular feature upgrades, click here.