Create a listing from catalog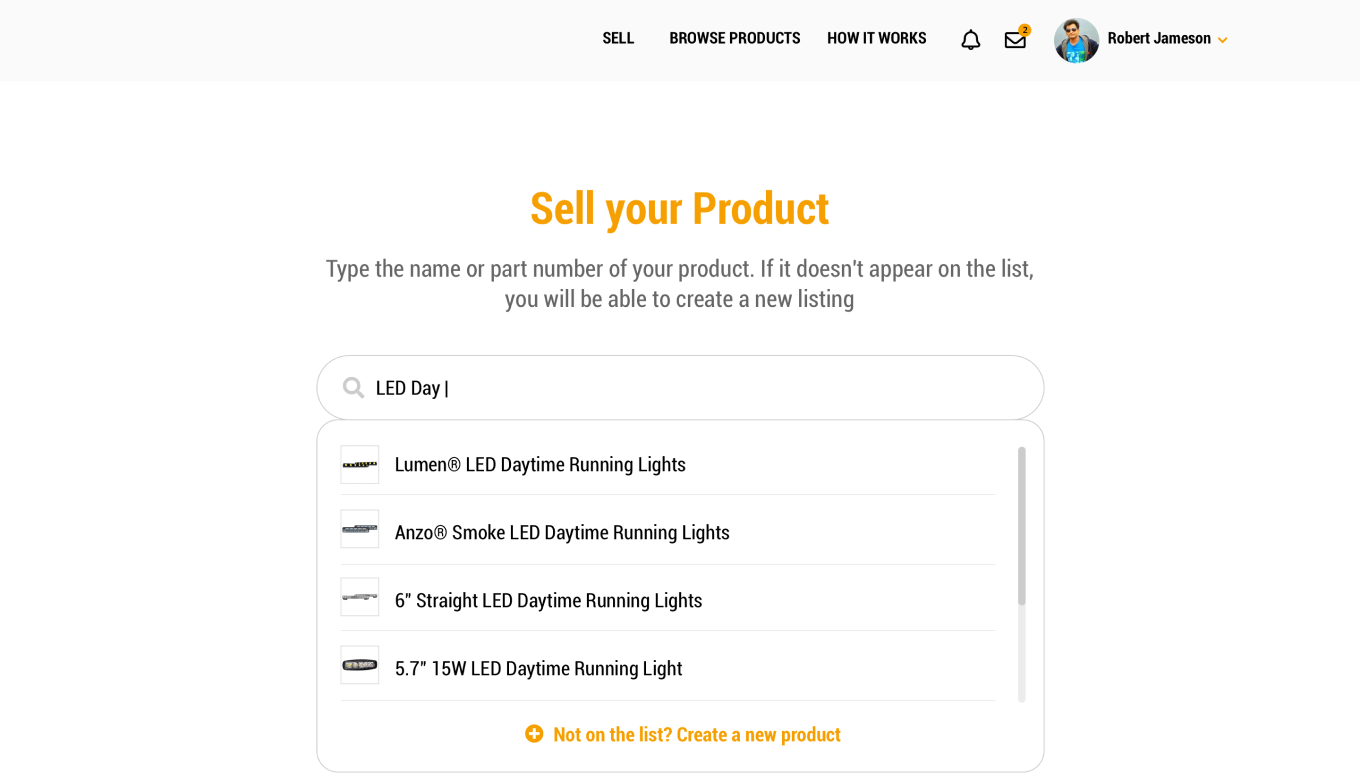 A master listings catalog is like a warehouse of parts. This is great for marketplaces with a master listings catalog where vendors will be selling the same parts linked to part numbers, brands, upc, etc.
When creating a listing, vendors will begin typing the part name or number and a list of options will appear.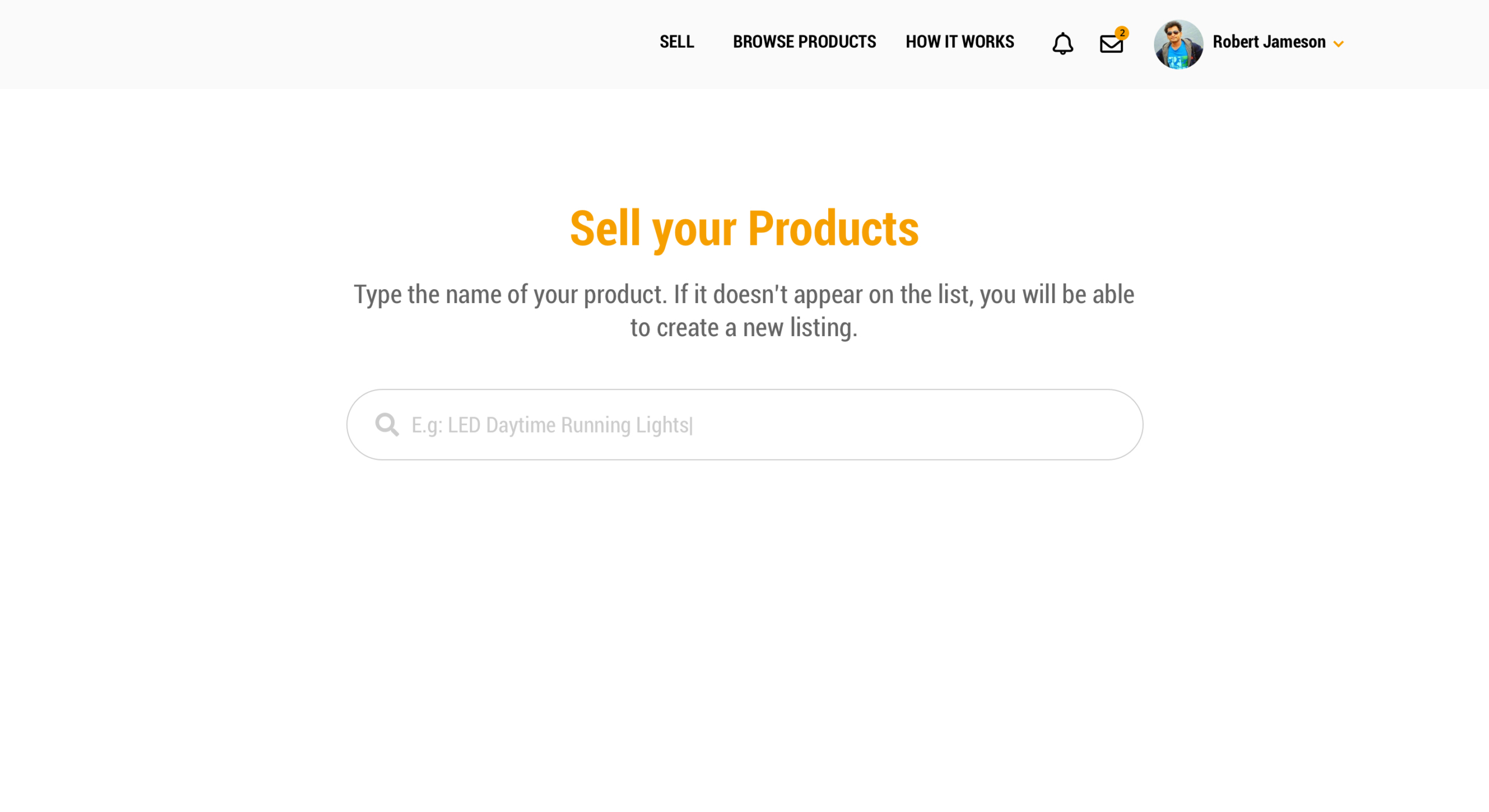 If the part is not in the master listing catalog, they can create the listing as a new part.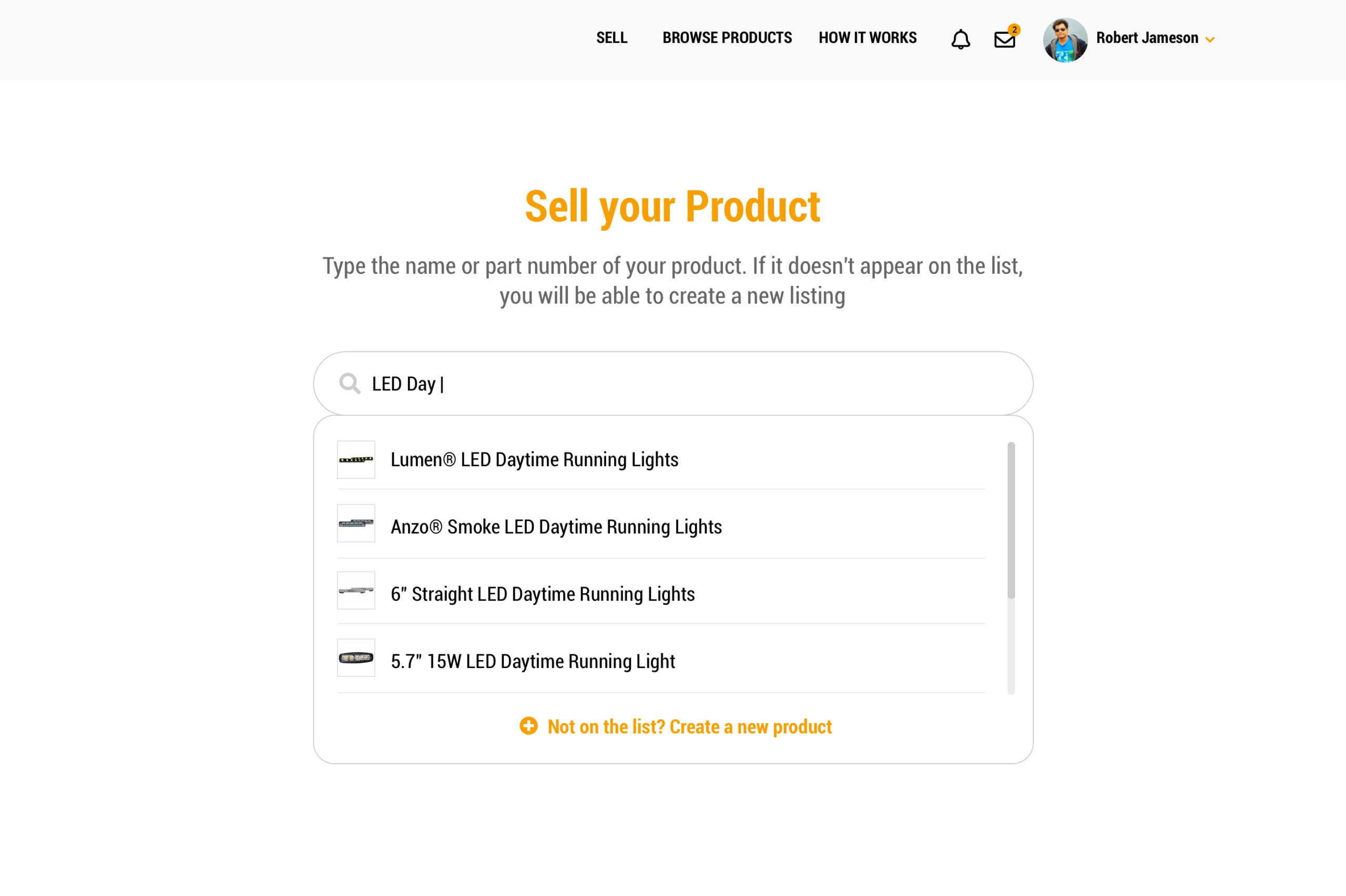 After they select the part from the list, they'll add additional information about the part like images or select if it's new or used.